Sample collection and containment
Full range of items for collecting and storing the sample including scoops, jars, pots, tubes and bottles. Includes application specific product lines such as blood collection tubes.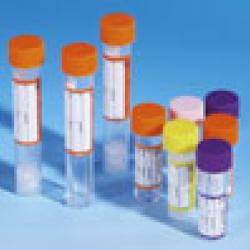 Blood tubes
A specific sub-category for the various blood collection tubes available including glass or plastic, empty, heparin or other anticoagulant filled, piercable or with push cap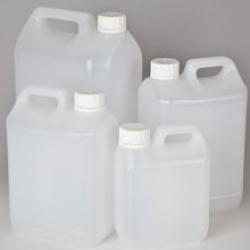 Jerrycans, handled containers
Larger volume liquid containers usually with integrated handle are included. Typical examples are jerrycans. Volumes range from 1L upwards. Applications vary widely from industrial packaging of foods-stuffs through clinical/medical to other industrial.
4 results - Page 1 of 1