Filtration
Filtration products are offered from a number of manufacturers. Syringe filters are from Stratlab's dot-redŽ brand. Papers are manufactured by Filtros Anoia. Other products are sourced worldwide to complete the range.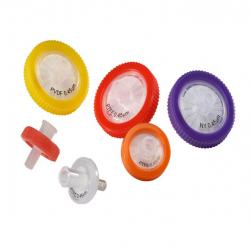 Syringe filters
.red (www.dot-red.com) brand syringe filters offer great value and quality. Most common configurations are stocked by Stratlab including 13 and 25mm diameter and materials including glassfibre, cellulose acetate, nylon, PTFE, PVD and PES.
Recommended filter for sample volume
≤ 1 mL use 3mm,...